Press Release
November 1, 2005 - Habersham Metal Products joins SecurityCosmos.com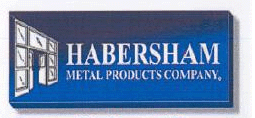 Vancouver, BC – Weizel Security, a provider of security solutions, today announced it has entered a partnership with Habersham Metal Products, a Detention Hollow Metal Doors manufacturing and engineering company. Through this alliance, clients of Weizel products will be able to come to www.SecurityCosmos.com and find out end user information on Detention Hollow Metal Doors and Frames.
Through the integration of

Red and

Blue Solution Keys, the newest feature on Weizel Security's website, end users will quickly and easily find answers dealing with the life of products and solutions dealing with renovations, upgrades, and installation. Weizel Security and Habersham both believe product support is one of the most vital parts of the customer experience. Also announced will be the introduction of

Green Check Marks which will include frequently asked consumer questions about the products.

"Weizel Security and Habersham are customer- focused, and both provide quality solutions to customers security needs," said Jon Pavich, head of corporate communications for Weizel Security. "This partnership will help both companies continue to set the bar of excellence in customer service."

October 27, 2005 - Trussbilt joins SecurityCosmos.com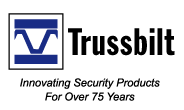 Vancouver, BC – Weizel Security and Trussbilt today announced they are partnering to enable thousands to access security solutions on Weizel Security's website www.SecurityCosmos.com. Engineers, maintenance officers, and construction workers alike will now be able to access product information on all Trussbilt products including the renowned Trusswall.
Weizel Security in partnership with Trussbilt will be putting together innovative

Red Key Security Solutions on Trussbilt products which will have information on renovations, installations, and upgrades. Weizel as always will also be providing

Blue Key Information dealing with the lifetime of the product such as maintenance guides, drawings and specifications.
About Trussbilt: Trussbilt has supplied products to over 4000 North American detention facilities as well as to those in 17 foreign countries for over 75 years. Their commercial product line provides protection from threats such as intrusion, severe weather, explosives and other terrorist threats. Headquartered in New Brighton, MN with manufacturing facilities in Huron, SD, Trussbilt's innovative products deliver high quality, cost-effective solutions for the full range of security environments.
October 3, 2005 - Honeywell joins SecurityCosmos.com



Vancouver, BC – Honeywell Video the integrated digital closed circuit television segment of Honeywell (NYSE:HON) and Weizel Security, a privately owned distributor of security hardware, today announced an agreement to market CCTV Products on Weizel Security's website www.SecurityCosmos.com. Continuing with Weizel Security's concept of solution keys, Honeywell Video will have

Blue Keys providing lifetime product knowledge, and

Red Keys providing product solutions such as upgrades, installations, and renovation ideas.
Honeywell International is a $26 billion diversified technology and manufacturing leader, serving customers worldwide with aerospace products and services; control technologies for buildings, homes and industry; automotive products; turbochargers; specialty chemicals; fibers; and electronic and advanced materials.
April 2005 - Armor Forensics joins SecurityCosmos.com
Weizel is pleased to announce that Armor Forensics a subdivision of Armor Holdings Inc.(NYSE:AH) a diversified manufacturer of branded products for the military, law enforcement , and personal safety markets with revenues of 980 million in 2004, have formed a partnership with Weizel Security. Weizel will be working with Armor Forensics, a sub-division of the Products division, bringing a few of their major manufacturers onto www.SecurityCosmos.com, and all Weizel's vertical market domains.
March 2005 - Metcraft to extend product line with SecurityCosmos.com
To accomodate the increase in demand for security plumbing fixtures in varous vertical markets, Metcraft Industries and SecurityCosmos.com will strategically extend Metcraft's product line to expand distribution flow between Metcraft and other industries.
Focus for distribution will be placed on prisons and hospitals in the early stages. The extended product line is to ensure that Metcraft and SecurityCosmos.com customers will be provided with a wider range of security solutions. In doing so, an increase in revenue flow is expected to come from untapped industries such as Law Enforcement and schools. The growing relationship between Metcraft and SecurityCosmos.com will assist in increasing the speed of distribution to over 6,000 facilities in North America.
January 28, 2005 - Metcraft joins SecurityCosmos.com



Weizel is pleased to announce that Metcraft, a major manufacturer of commercial, detention and industrial plumbing fixtures and products to markets such as the detention market and the hospitals market, has been added to Weizel's distribution line.

January 04th, 2005 – Leonard Valve Join Weizel Security



Weizel Security would like to announce another strong partnership in the plumbing industry. Leonard Valve is a leading manufacturer of water temperature control valves and systems throughout North America. This partnership will benefit Weizel Security customers because both firms believe in providing solutions to customers twenty-four hours a day. Leonard provides thermostatic water mixing valves and master mixers to thousands of institutional facilities including: Prisons, Schools and Hospitals. Leonard's product is highly technical which compliments a knowledge based team like Weizel Security.
May 04, 2004 -Acorn To Help Growth of SecurityCosmos.com.



Weizel is pleased to announce that Acorn a world leader in the manufacturing of plumbing fixtures and other products for the correctional, commercial, institutional and residential markets, has joined the SecurityCosmos.com team. Effective immediately, Weizel will be supplying Acorn products to the marketplace.

March 04, 2004 - SecurityCosmos.com forms partnership with Master Lock and American Lock




SecurityCosmos.com has formed a partnership with two of the world's largest security product manufacturers in the industry; Master Lock and American Lock. Master Lock is recognized around the world as the solid, enduring name in padlocks and security products. American Lock moved swiftly through the decades by establishing itself as the innovation leader in lock construction.

With this partnership, SecurityCosmos.com is continuing to expand its broad selection of products and will continue to meet the increasing demand for high quality locks in the security industry. The increase in distribution of products manufactured by both Master Lock and American Lock should prove beneficial for the corporations involved and SecurityCosmos.com's growing customer base.
December 22, 2003 - High growth in new accounts
Weizel Security is pleased to announce 3rd quarter results showing an increase of 57% in new customer accounts as compared to the same period in the prior year.
December 8, 2003 - Weizel Security
Weizel Security's construction division completes Lethbridge Correctional renovation project. Click Here.

November 6, 2002 - Weizel Security introduces a full e-commerce system to SecurityCosmos.com
SecurityCosmos.com is quickly becoming the premier source for the the institutional and construction industry with innovative security products at fiercely competitive prices. The new website provides more information and more products than ever before. Now with a fully integrated e-commerce system,
customers are able to save and retrieve quote requests, submit a quote request for several different products in one bin, retrieve previous orders, track orders and much more! We hope that the new implemented system will provide ease of use and added convenience for our valued customers.
December 28, 2001 - Weizel Security unveils www.SecurityCosmos.com
2001 has proven to be a successful year for Weizel Security. With its expansion, Weizel Security has created three divisions. They include the Corrections (www.CorrectionsCatalog.com), Law Enforcement (LawEnforcersCatalog.com) and Prison Construction (www.SecurityCatalogue.com) divisions. Effective today, all three divisions are now part of the larger network of SecurityCosmos.com

April 18, 2001 - CorrectionsCatalog.com to attend the WASPC Conference
Correctionscatalog.com will be at the WASPC Spring Conf
erence 2001 from May 22nd-24th. Come visit our booth and have our reps demonstrate how easy it is to purchase correctional products on-line!
For more information on the WASPC Spring Conference, please visit http://www.waspc.org/
February 7, 2001 - CorrectionsCatalog.com releases a new web-site
By improving the design of the web-site, we make it easier for our valued customers to find the products they need.

We invite and welcome all our visitors to give us their comments on how this site has helped them or how we can improve it even more. E-mail us!